Hello,
I'm Geneviève. But like other people, call me "G", pronounced as in English.
I could have been a doctor, a pastor or an anthropologist. I decided to create the profession that fits me like a glove and motivates me every morning: to encourage and inspire all experienced people – and companies – to explore what is "possible", to reveal what makes sense for the individual and the company in question with regard to the development of society and to implement it.
My leitmotiv: human beings. What makes them so unique and so great. What empowers them and helps them follow their path.
I am very grateful for all those different and unique people who I have accompanied around the world. They have also helped me discover all the facets of my own life and live it to the full.
On the personal side, I am also a proud mother of two and I admire the independent young adults my children have become, each making a success of their chosen path.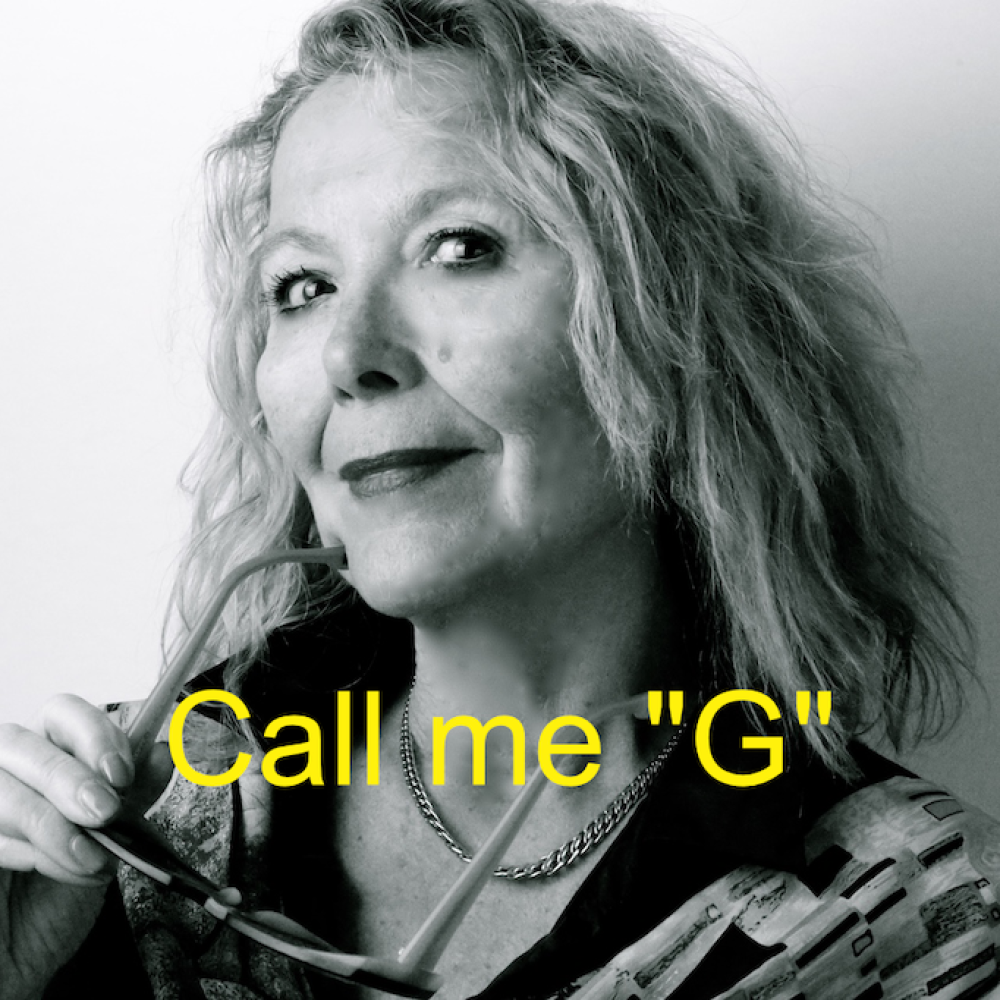 Having grown up immersed in classical culture with a fondness for reciting verses of the Odyssey in ancient Greek, I obtained my bachelor in economics and social sciences, majoring in economics, from the University of Geneva. I then went to the US to quench my thirst for knowledge on the campus of the University of Pennsylvania, where I switched from psychology to business economics as a post-graduate student.
1977
I began my professional career in Switzerland in an English bank with an all-round background, spending two years there before working in the management of private customers, primarily from South Africa, India and France.
1979 ( fin 1978 )
I changed direction and switched to computer science, joining IBM in the hope of having better tools with which to advise my customers. I stayed there longer than I had planned. The first part of my career was in Geneva before I moved to German-speaking Switzerland, in Zurich and Basel. The second part took me abroad.
Mi-1982
I contributed to the launch of services and the change of mindset necessary to the deployment and marketing of services in the EMEA zone: I was always there where there was a need to "create something that didn't yet exist". For example, rolling out services as if they were products, promoting distribution channels for services, constituting and rallying partners with different agendas, etc. Initiatives that led to me being awarded a number of prizes.
1994
Following the European reorganisation of the IT group, I created my first consulting firm in Geneva. I worked with SMEs, ran workshops and conferences for Ocirt and FER before conducting a series of training courses on behalf of IATA in Vietnam, Pakistan, Rwanda, Kenya, Qatar and UAE. I closed it some years later in order to head to London.
2007
I opened a firm in London where, together with partners, I invited companies to consider the effect of their internal corporate culture on performance, enabling them to achieve extraordinary results. These mandates once again led me to work with major groups operating on several continents and thus to apply my facilitation techniques in the US, England, France, Germany and the Netherlands.
2014
I founded the Cercle Suisse des Administratrices, of which I was the first chairperson (
(TTC, RTS)
). Before that, I had created numerous initiatives focussing on women, either spontaneously (in Zurich, Geneva or across the border) or within women's professional associations. I have always been a keen advocate of diversity in society (age, cultural origin, gender, education, etc.) This time in my life was also made all the richer through my discussions with other administrators – as a member of the Institute of Directors (IOD) in London and the Institut Français des Administrateurs (IFA)
2014
I returned to Switzerland for family reasons, opening the consulting firm, Générer Booster Sàrl, in Martigny. I worked with SMEs and private individuals as well as in the field of public service, and in particular in the field of continuing education.
I have been invited by different organisations to participate in numerous panels and conferences on subjects as wide-ranging as diversity in companies, collaboration between several generations and the attractiveness of senior citizens.
2017
I have started writing again and have reactivated by blog, "le parler vrai", with the magazine PME. Having accompanied several people in optimising their public speaking skills, I am currently following an executive in preparing their TEDx conference
2022
I assist companies and managers in creating the conditions that will support their visions and projects.
I have done this both locally and abroad for over 30 years. I place the spotlight on internal corporate culture before unlocking the world of possibilities. Internal culture is one of the essential filters. Either it fosters innovation, or it ensures that the company remains within the confines of what is already known. Either it facilitates change, or it prevents any form of change. Either it encourages commitment and initiative among employees, or it turns them into "simple executors".
The same applies for individuals. All their experiences and lessons learned act as a filter surrounding the type of project they might envisage in their life. In our work, I shed light on the automatic reflexes, subsequently enabling individuals to redefine and choose their goal. With regard to their concerns, we identify the critical points, prepare for crucial conversations and envisage plan Bs as well as what is required to get started and succeed.
« Life is either a daring adventure or nothing at all »
Helen Keller
If I were 4 letters, I would be
I love the letter P. It stands for words like Passion, Professional, Possibilities, Power, Profits. During the past 25 years, I have incorporated these concepts and values into my mandates and programmes to the benefit of my clients. They have become part of my "toolbox" and "pep up" my integrated approach, which attracts managers, entrepreneurs and senior executives, as well as anyone keen to have an impact in their life.
G is another of my favourite letters. One day, people began calling me "G" as pronounced in English. It's so much easier than Geneviève. Moreover, G, in English, is the consonant that begins words such as Game-changing, Gainful, Goals, Growing, Greatness, all of which resonate kin with me and with my clients.
The way we work together depends on you! Everyone is unique, everyone has different objectives. Accordingly, all my services – and the training courses I conduct – are "made-to-measure". That is because everyone chooses their own set ("jeu", or field of activities) with their own specific challenges, or "enjeux". Which explains my Je/Jeu/Enjeu logo, a registered trademark. Generally speaking, we complete our work with a feeling of joy, full of gratitude for the discoveries we have made and the time spent together, not to mention the results obtained. And did you know that my middle name is Jeanne?
R for Results, Resilience and Reliable. R to relate the inspiration, vision and pragmatism of the different steps accompanying your success. And to express the desire to repeat the experience and the reminder to my customers of their next mission.